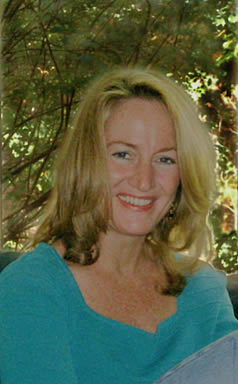 ~ As an anthropology-archaeology major, former science teacher, tutor for 'at risk' kids and volunteer for Mother Teresa's homes, orphanages and schools in Calcutta and Nairobi, it is Theresa's hope is that her work will inspire children to discover who they are, by helping others.

A few years ago I was in search of the perfect Christmas gift for the children in my family. I was looking for a practical - yet unique gift that would be enjoyed long after the holidays. As the season grew closer I began to sense 'panic purchasing' everywhere - in the mall - at the grocery store - even while driving! You know – the reaction people have when they realize they've only got a few hours to complete all their shopping?

I felt I was losing touch with what the season was all about and so I decided that my gifts would be homemade. That year I created what came to be known as Kip Sacs. Because they were so well received by family and friends, I was encouraged to make them available to families across the country.
My goal in creating Kip Sacs, is to provide a lasting product that will comfort a child for many years. Kip Sacs are fun - yet practical, and there's no doubt that Kip Sacs is a product that is loved and used often by children who are fortunate to have one. Crawl inside a Kip Sac and you'll see what I mean!


Warm wishes!